New Jersey Decriminalizes Marijuana
Nov. 4, 2020
On November 3, 2020, New Jersey voters overwhelmingly voted to create a constitutional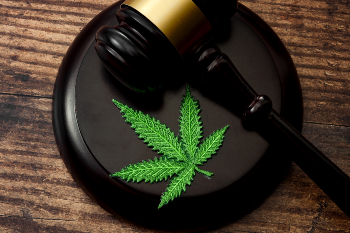 amendment to legalize the recreational use of cannabis. This caps a three-year effort to legalize marijuana in the State of New Jersey. The ballot initiative received over 65% support, easily passing the 50% threshold. Governor Phil Murphy campaigned for Governor in 2017 with a promise to legalize cannabis within the first 100 days of his tenure, but the initiative ran into issues in the Legislature and was forced to be put to the people of the state on the November ballot.
While illegal on the federal level, there are eleven states and the District of Colombia have already legalized recreational use, and have begun to sell marijuana and marijuana products without federal interference. More than thirty states, including New Jersey, have medical marijuana and compassionate use programs.
What does this mean for anyone living in New Jersey – is the possession of marijuana legal as of November 4? Not exactly. The Legislature is now tasked with creating a bill to lay out the rules and regulations of the industry. The Cannabis Regulatory Commission must be staffed and layout the oversight issues that will be important to the industry. Lawmakers are positioning themselves to act quickly, with a possibility of bills being introduced before November 7, 2020.
The decriminalization of marijuana is still an issue that the Legislature must address. A bill passed by the NJ Assembly in 2020 aims to decriminalize possession of up to two ounces of marijuana. If a bill like this were to be passed and signed into law by the Governor, it would have wide-ranging impacts on criminal law in New Jersey. Some activities related to marijuana, like driving while intoxicated, would not be impacted by this change in the law. Sales of marijuana might not be impacted by the law. Importantly, issues like whether a law signed into effect decriminalizing marijuana would have a retroactive effect on prior arrests is something not yet known. It may be likely, but no one is sure how it would work.
The landscape of New Jersey is rapidly changing on the issue of cannabis. You need someone on your side to help you understand what will happen during these uncertain times. William Quirk is constantly researching the changes in the law and will help guide you through these new situations.