Traffic Law Attorney in Hackensack, New Jersey
Connect with A Hackensack, NJ Traffic Lawyer
A traffic ticket may seem like a minor inconvenience, but it can lead to bigger problems, like fines and added points to your driving record. If this happens, turn to the law office of William J. Quirk, Esq., LLC. He is a traffic lawyer in Hackensack, NJ that will work to reduce penalties due to a traffic ticket. Get in touch with William Quirk's office right away to talk to a professional traffic and speeding ticket lawyer about your situation.
3 Benefits of Having a Clean Driving Record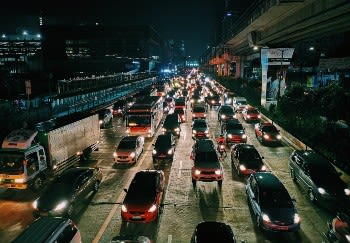 Points have a bigger impact than you may realize. If you have a clean driving record, you can enjoy:
Acceptance into accident forgiveness plans

Lower car insurance premiums and deductibles

More opportunities to find employment in a driving-related field
Working with a professional traffic lawyer can increase your chances of enjoying these benefits. If you need a speeding ticket lawyer, contact the office of William Quirk today.