Immigration Law Attorney in Hackensack, NJ
Are You Concerned About Your
Immigration Status?
Turn to An Immigration Lawyer in Hackensack, NJ
Maneuvering immigration law can seem confusing and overwhelming. Thankfully, you don't have to go it alone. William Quirk at William J. Quirk, Esq., LLC is an immigration lawyer in Hackensack, NJ that can help you sort out your immigration status.
William can work on the local, state, and federal levels and has handled cases in several different states, including New York, New Jersey, Massachusetts, Michigan, Ohio, Texas, California, Florida, Georgia, and Washington. He can explain your situation and advocate for you in court. William Quirk will also handle criminal consultations and advisals for immigrants who are charged with felonies and misdemeanors. If you need an immigration lawyer, get in touch with William Quirk's office today.
Retain a Lawyer for Your Immigration Case
There are a lot of potential issues that can arise when dealing with immigration law. Thankfully William Quirk can help with: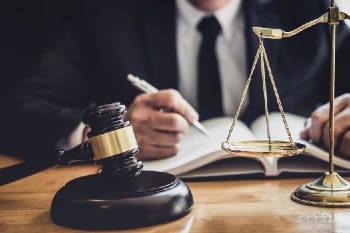 Naturalization

Removal proceedings before the US Immigration Court

Family-based immigration

Reentering the United States after being abroad

The I-601A waiver process (the provisional unlawful presence waiver process)
Don't stress trying to understand immigration laws or an I-601A waiver on your own. Schedule an appointment with William today.